Our mission is to preserve the history of country-style kitchens through our charming creations that bring us back to a bygone era when wood was lovingly worked by hand, reminding us of both the frugality of farmers and the privileged life of countryside nobility. We create country-style kitchens with a proudly artisanal character using antique wood and hardware that is forged by hand. Our woodworking techniques are true to the ancient traditions used in workshops throughout the centuries and the same goes for our finishes and the decorating which completes the high-quality products we create. The choice of colors is unlimited, ranging from the most transparent neutral color of wax finishes and the infinite tones that can be applied to natural wood all the way to magnificent state-of-the-art lacquers in an infinite range of colors. All the finishes are applied by brush, using protective products and natural waxes. We also offer a wide array of natural stone and marble for the creation of kitchen countertops to be used alongside our precious antique oak wood. These same materials are also used in the creation of custom-made sinks. Available in so many styles, our kitchens can be designed in the simple warmth of Italian Rustic to the enveloping patinas of Provencal, from the essential nature of Anglo-Saxon Shaker to the pure elegance of Nordic Gustavian. The long tradition of wood encounters the forging of hand-worked iron in our Industrial style kitchens, giving life to countless original hybrid ideas.
INDUSTRIAL
STYLE
COUNTRY
KITCHEN
PROVENCIAL
STYLE
COUNTRY
KITCHEN
RUSTIC
STYLE
COUNTRY
KITCHEN
SHAKER
STYLE
COUNTRY
KITCHEN
By choosing to have us make a custom hand-crafted kitchen you will have the possibility to completely personalize it from both a structural and aesthetic point of view. The versatility of our creations guarantees the perfect integration in any setting and the absolute best use of spaces. The reliability of our work is based on the combination of the craftsmanship of our artisans in the workshop and the dynamic nature of our company.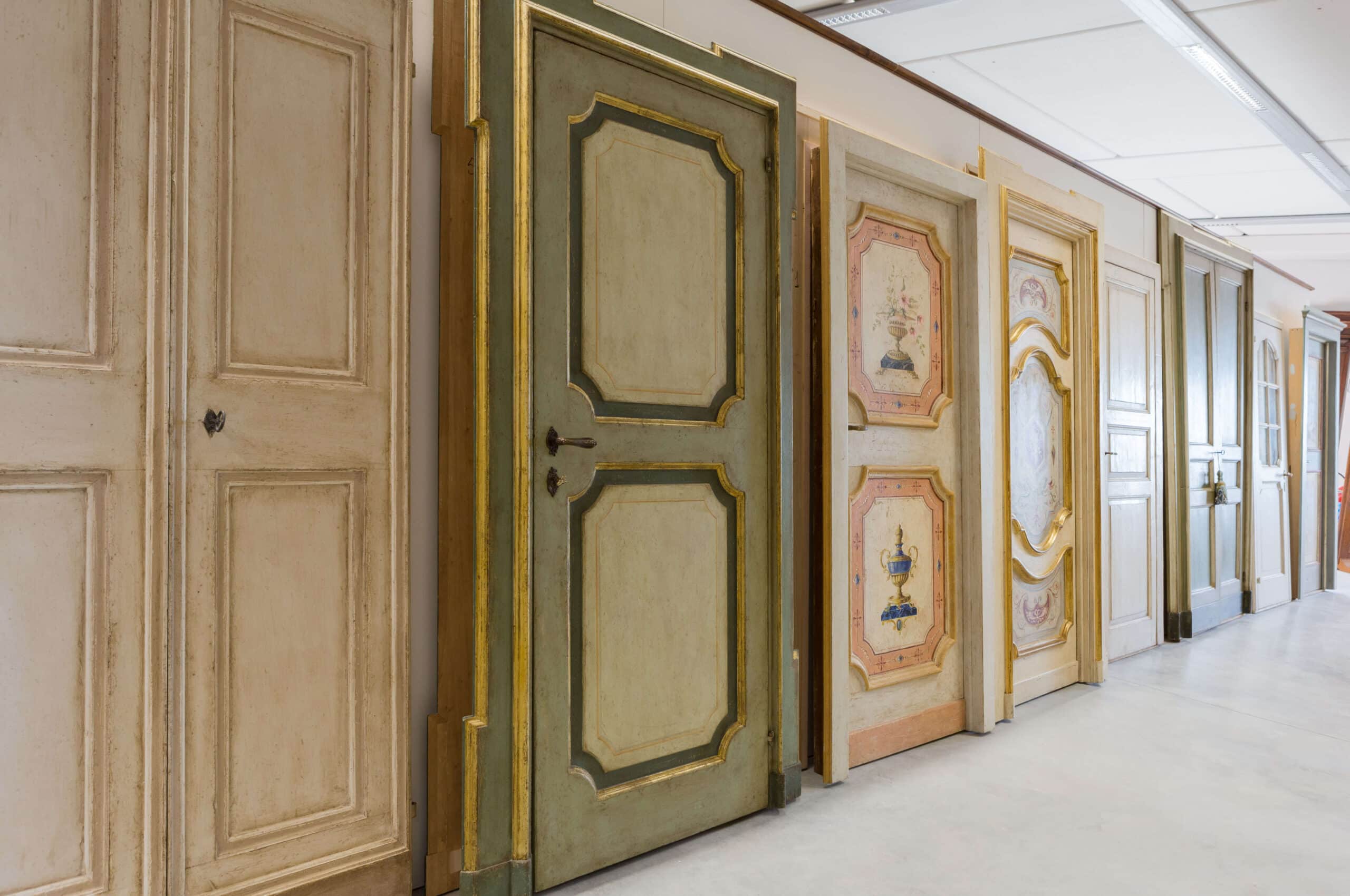 The great versatility of our Artisan Carpentry is expressed in any other type of custom-made furniture such as Tables, Cellars, Bookcases, Bedrooms, Bathroom Furniture, Consoles, Wardrobes, Boiserie, Ceilings, Floors and any other furnishing element.
Our availability of custom reproducible doors is surprising, with a wide choice of customizations.
We make our wonderful doors using the best ancient woods, for a result that is completely comparable to the ancient originals that complete our proposal:
the over a thousand antique examples between doors and gates, from every era and style, make our collection of authentic masterpieces an unparalleled opportunity.